GUIDING THEME OF THE 51th EDITION OF THE NATIONAL DAY
20 MAY 2023
Defense forces and Cameroonian people, in harmony to safe guard peace and National unity , bedrock of a strong and prosperous Cameroon
A few more days and Cameroon will celebrate the national holiday in memory of the advent of the unitary state. This year, the national unity is 51 years old. At the beginning, on May 6, 1972, Cameroonians from both sides of the Moungo decided to unite their destinies by pronouncing themselves by an overwhelming majority in favor of the creation of a unitary state. The united republic of Cameroon, which was created by referendum, replaced the federal state, which, according to the leaders of the time, had become too heavy for a young state with limited resources. Since then, May 20 has been chosen as the country's national holiday to celebrate the cherished achievement of unity. After two years of suspension due to the coronavirus pandemic, the public manifestations of this great celebration were reactivated last year with the effective presence of the President of the Republic, Paul Biya at the Boulevard du 20 mai to preside over the military parade and the civilian parade planned for the occasion.
The theme decided for the 51 edition is: "Defense Forces and Cameroonian people, in symbiosis for the safeguard of peace and national unity, the basis of a strong and prosperous Cameroon. This year, the event takes place in a context marked by a clear improvement in the health situation related to Covid-19, the World Health Organization (WHO) having declared that this disease is no longer a global health emergency. On the security front, the numerous efforts and energetic measures deployed by the Head of State for the return of peace in the North-West and South-West regions, which are plagued by secessionist tendencies, are proving fruitful. This lull is also noticeable in the Far North region where the exactions and incursions of armed groups have been stopped…
INTERVIEW WITH THE MINISTER
INTERVIEW WITH NEIGHBOURHOOD LEADERS
PRESENTATION OF THE DISTRICTS OF THE VILLAGE OF THE UNIT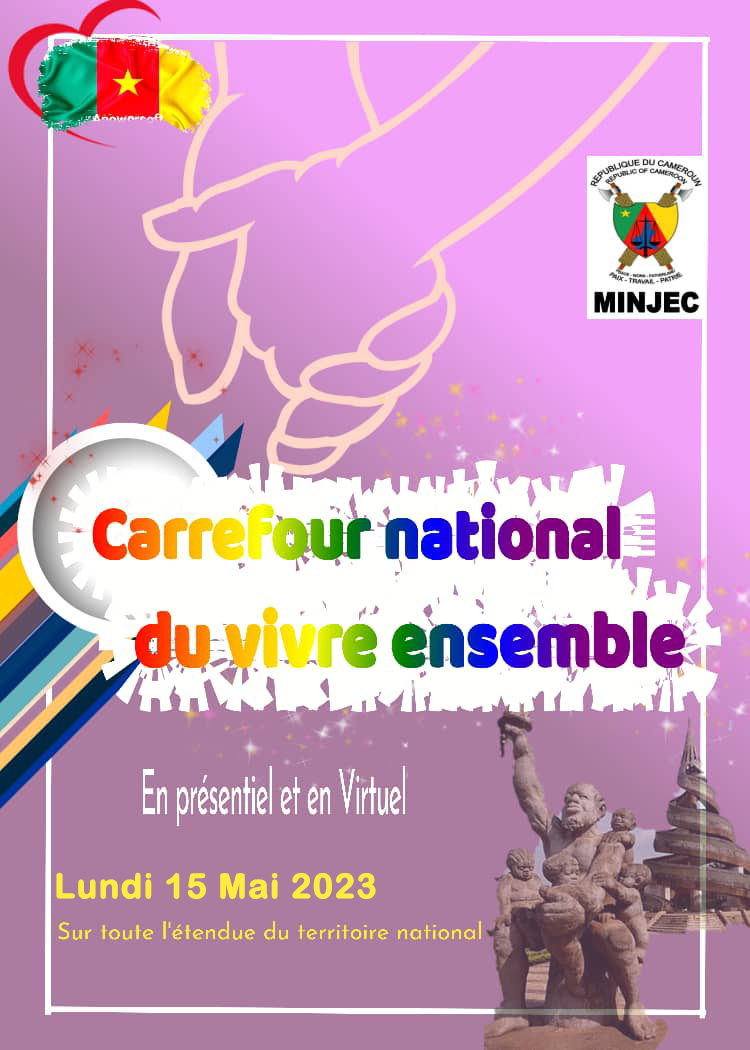 📌 Opening remarks by the Minister
In these opening remarks, Minister Mounouna Foutsou recalls the particular context in which this activity takes place. In particular, he notes social distension, hate speech and violence between communities and among young people. To this end, he underlines the importance of these crossroads of Cameroonian living together in the consolidation of social peace and peaceful coexistence between communities.
CIVILIAN PARADE MODULAR REHEARSAL Wednesday, May 10, 2023 Reunification Boulevard in Ngoa-Ekelle
Learn the Patriotic Songs
Virtual Youth Village

Why you should join the event
Hackathon
This is an activity dedicated to young Cameroonians aged between 15 and 35, which will take place from February 01 to 10, 2022 on the Virtual Village platform. It is a platform for young project holders or project idea holders, promoters of small businesses in four areas selected for this purpose. These areas are Agriculture, Digital Economy, industry / crafts and technological innovation
1
YOUTH CONNECK HANG OUT
These are frank exchanges between members of the Government and young people on current topics having a direct link with young people. This exchange takes place with young people from the 10 regions and takes place on the evening of February 11, 2022 after the parade, in the youth village, in compliance with barrier measures. It will be within the framework of the aforementioned celebration, to conduct a national consultation
7
Parade
A flagship activity that closes the Youth Day events, it takes place across the country. It is a platform offered to Cameroonian youth of all categories, without distinction of sex, religion, language or social rank, to express their dynamism, their support and their attachment to the ideals of patriotism, solidarity
6
Chat Online
This competition is held online from February 01 to 11, 2022. This section is full of virtual meeting and exchange spaces on internet platforms and social networks where Cameroonian Internet users, including those from the diaspora around the world , discuss, identify the strengths, weaknesses, threats and opportunities of their daily life. The purpose of these exchanges is to find appropriate solutions
2
Gastronomic Fair
This activity aims to promote young entrepreneurship and live together harmoniously through the diversity of Cameroonian and African culinary art. This will specifically involve enhancing the diversity and culinary richness of Cameroon and Africa; to lead people to discover and taste the different cultural dishes; to allow village participants to eat on site and at a lower cost
5
Young Deputy
Selected from the 58 departments in accordance with the representativeness of these constituencies in the National Assembly, 100 young deputies aged between 20 and 35 years, are immersed in the reality of political life within the Legislative Assembly to debate issues of society that directly affect Cameroonian youth.
6
Listening to the Speech
On February 10 of each year, the Head of State addresses his young compatriots. This year again, the tradition will be respected. The speech of HE Mr. Paul BIYA who intervenes in a context marked by the Covid-19 pandemic will be followed by young people around a special stage at the National Museum and throughout the national triangle in strict compliance with government response measures against Covid-19.
6
Opportunities Fair 2022
In a context marked by youth entrepreneurship and the policy of great opportunities supported by government action, the 2022 socio-economic opportunities for young people exhibition space is a boon for young visitors, exhibitors to mobilize projects and government and non-government programs
4
Trade fair
The celebration of the Youth Day is one of the government strategies aimed at facilitating the contribution and participation of youth in the development of the country and promoting the values ​​of peace, work, democracy and solidarity. It is a suitable opportunity for Cameroonian youth to mark their attachment to the nation.
6
Close to young people through programs that inform you about government opportunities for socio-economic integration and activities for the development of young people
Youth Day without COVID 19
Listen to young people

Dynamic Youth & Entrepreneurship
Le savoir est un atout pour l'insertion socio-économique et la citoyenneté active…
La formations des médiateurs communautaires sur les techniques d'animation et de communication interpersonnelle en vue de la sensibilisation de proximité en temps de crise. De même la formation des volontaires et la réinsertion des ex-combattants sont mise en exergue.
Young Cameroonian aged between 15 and 35 click here to register with the ONJ to benefit from the PTS-JEUNES and obtain your Biometric Youth Card
Accès en un clic

Nos Applications
MISE À JOUR DES INFO

Dernières nouvelles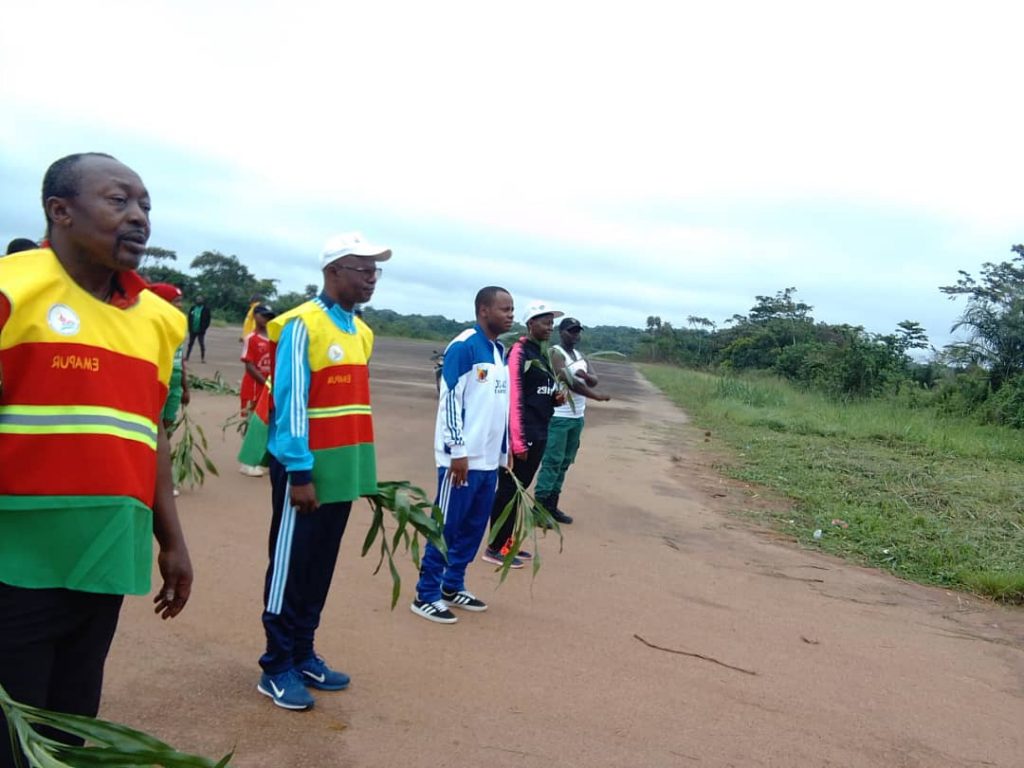 MEYOMESSALA launches its activities marking the celebration of the 51st
JOIN US

Obtain direction of the event hall
Location
Yaoundé Cameroun Musée National
Infos
Nom: Onzaine de la Jeunese
Phone:
680 15 05 40/
676 34 58 04
Email: info@villagejeunesse.cm
Programme
Details
Nom: Village Jeunesse
Email: info@villagejeunesse.cm/
Le virus se transmet par contact direct avec les gouttelettes respiratoires produites par une personne infectée
DÉPÊCHEZ-VOUS!

Réservez votre place